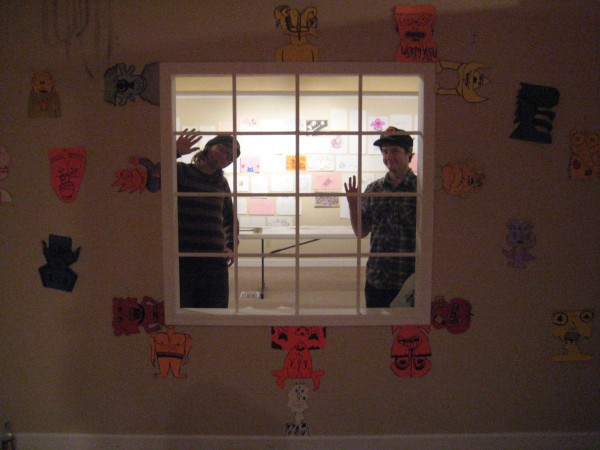 Here's a sneak preview of Cory Peak and Travis Munson's show.   Opening reception for the  show on Monday, March 21 at 6:00.
Cory hanging prints.  That blue one Cory's holding is amazing.  Be sure to find it if you go.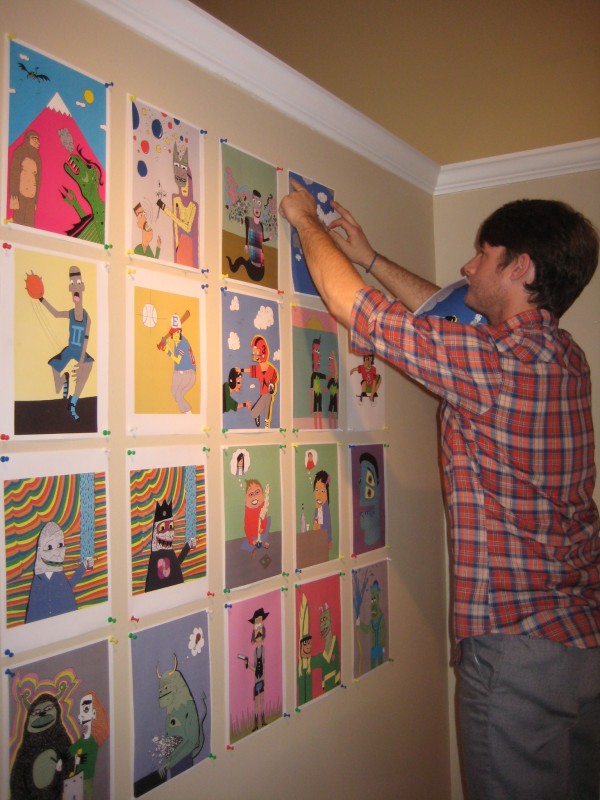 Travis Munson does some cool line drawings – lots of sharpie!  (below)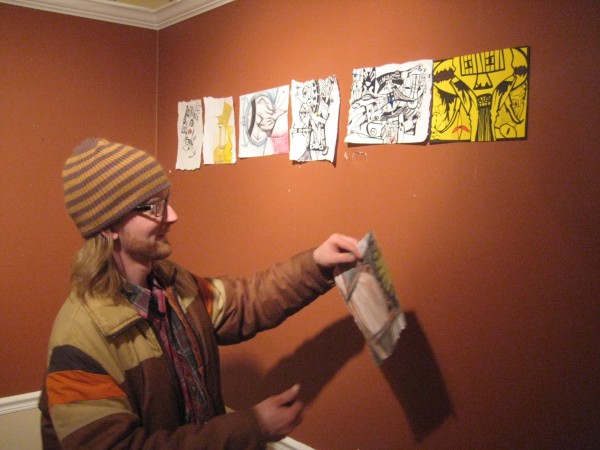 The main part of the show is drawings from Cory J Peak, Travis Munson, and Mackenzie Bryant.  All three of them are part of DoNight's Drawing Club and they invited DoNight to hang pieces from that weekly 'open draw' time.
Flynn Collier hanging pieces from DoNight's Drawing Club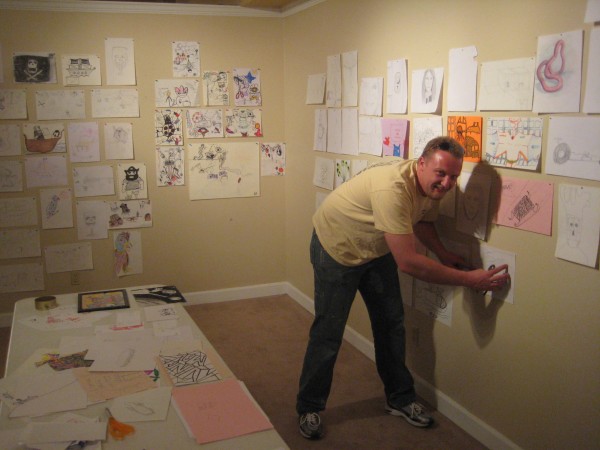 Cory J Peak, Travis Munson & Friends
March 21 – April 30  2011
Opening Reception, March 21 6:00pm
Muscatine Center for Non-profits
129 W 2nd st. Muscatine Iowa.