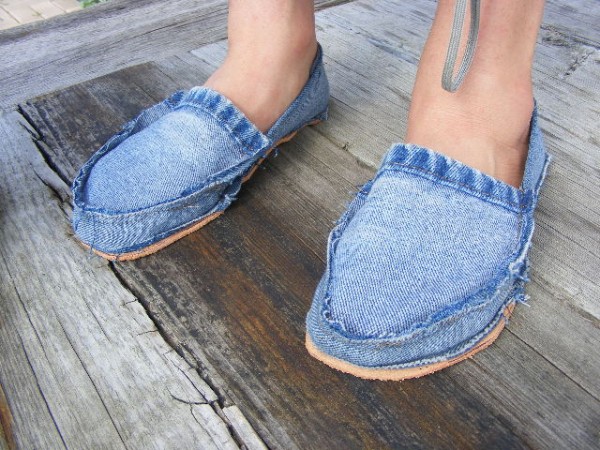 These super comfortable slippers were designed by my sister, Sarah, and she's giving away the pattern!
Thank you so much to all the people who asked for the pattern for the Recycled Jeans footwear. We're really pleased this project has been a hit!
The form below will add you to the Sarah's pattern list which she uses to let people know about projects like this one. Unsubscribe at any time. The link will come in an email after you enter your address
If you find lots of construction photos really helpful, we also have a tutorial for sale with clear step-by-step instructions. Click for the details: Photo Tutorial – Recycled Jeans Slippers
Would you like and share this page? That helps us be able to keep doing what we do – THANK YOU!