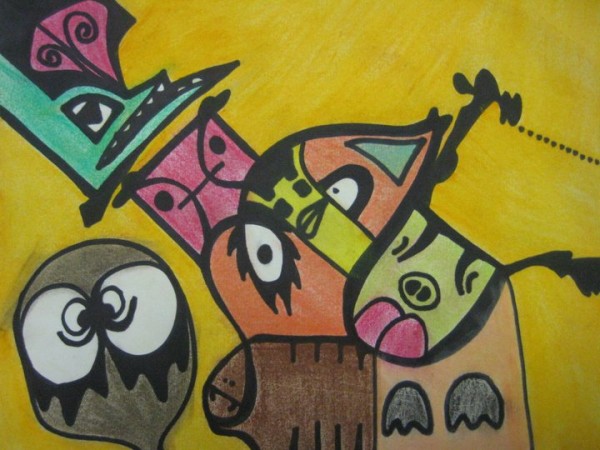 When was the last time you got a postcard?  Or sent one? Have you ever sent one?!   There is something special about that piece of card, your hand written message, a stamp.  So,
This week at Drawing Club we will be drawing  our own postcards. We will bring cardstock – you bring your pens, markers, crayons, and ideas. And bring an address of someone you want to send a card to. (or several) Think about who you would love to get a postcard from – and send them one!
Stamp on us. To make this really easy, I (Andrew) will gather them up and bring them to the post office – yes, I'll post them for you!
Drawing Club is a weekly activity organized by DoNight. There is usually a broad theme such as, 'Monsters' or 'post cards' to help get people started. Bring your own supplies – People frequently bring pens, markers, charcoal, chalk. Between 3 and 13 people usually come to draw.  All skill levels welcome.
Drawing Club
Every Thursday evening
6:00-8:00pm at  Muscatine non-profit center. 129 W 2nd Street
If you have any questions you can contact:
Andrew Anderson
Andrew@DoNight.org
563 260 5556
Come and draw postcards this Thursday, Feb 17!
Drawing at top by Travis M.  It's not a real postcard – but it would make a good one…